Subverted Jobcentre Plus Advertising Sample Pack
2019/20
An employee has taken it upon themselves to subvert a new (and expensive) DWP advertising campaign for Jobcentre Plus, to expose the truth of the messages portrayed in the print materials.

A project inspired by the mistreatment of vulnerable and disabled people by the DWP.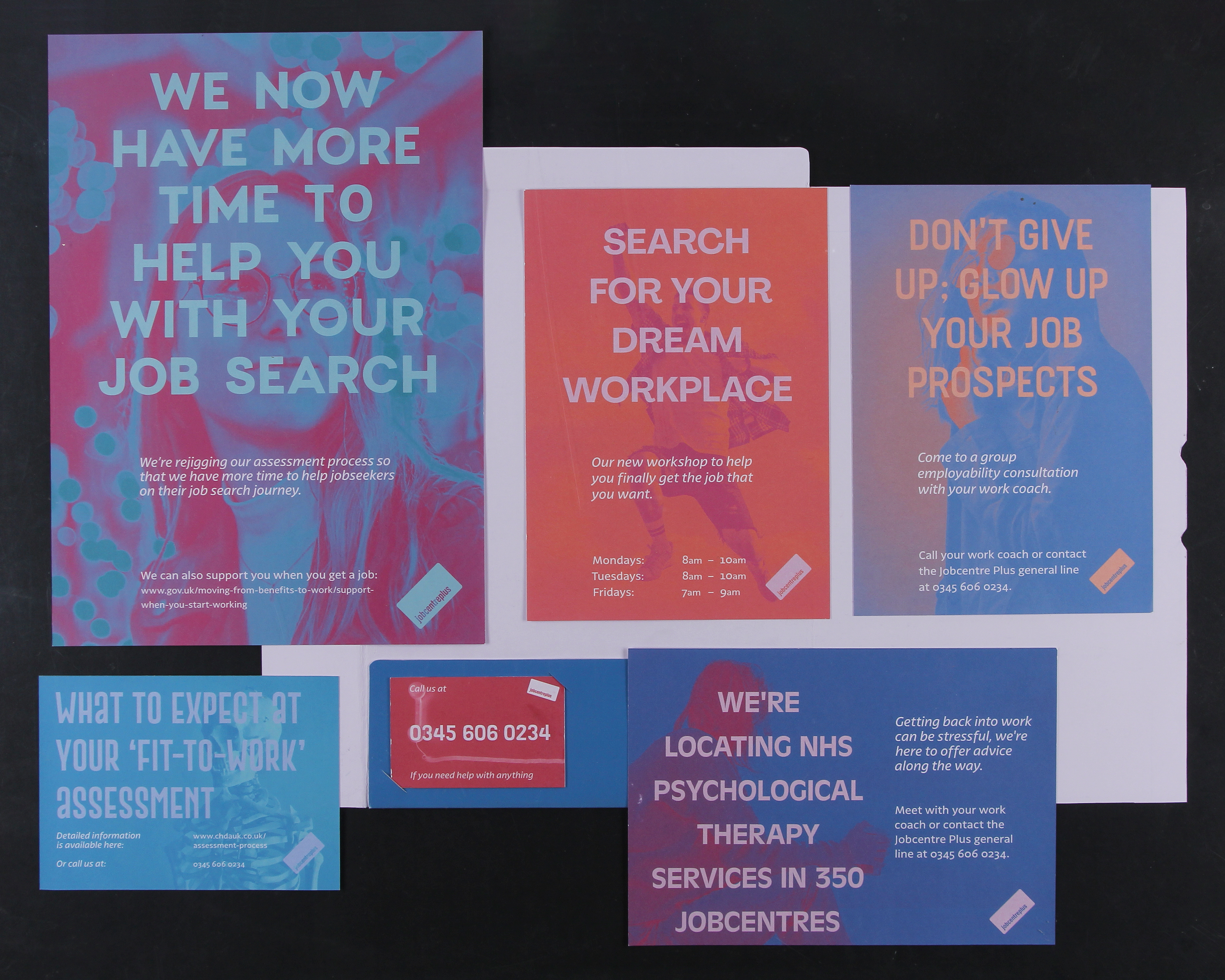 The front side of the deliverables are an example of an expensive advertising campaign by the DWP (similar to the newspaper one they got sued for) and is secretive/subtle in its subversion simply by being a good example of an obnoxious advertising campaign that glosses over the issues people are facing, and doesn't represent the people that need help from the service (stock photos of happy people).
Talking about the analysis of the brand guidelines and the subversion of them