How To Make Crème Fraîche (+ More) By a Graphic Design Student
2020
An elastic-band-knot bound card stack created for my university course's table at The Tetley's 'Print, Perform, Present' fair (2020).
The concept of the work is a recipe for crème fraîche and sour cream, with suggested uses and recipes, and each card designed in a different design style that would be appealing to a design student.
Buy the stack here! ︎
The cover is a four colour risograph print backed with brown card, the inner cards are digital print and backed with three layers of 250gsm cartridge paper off-cuts.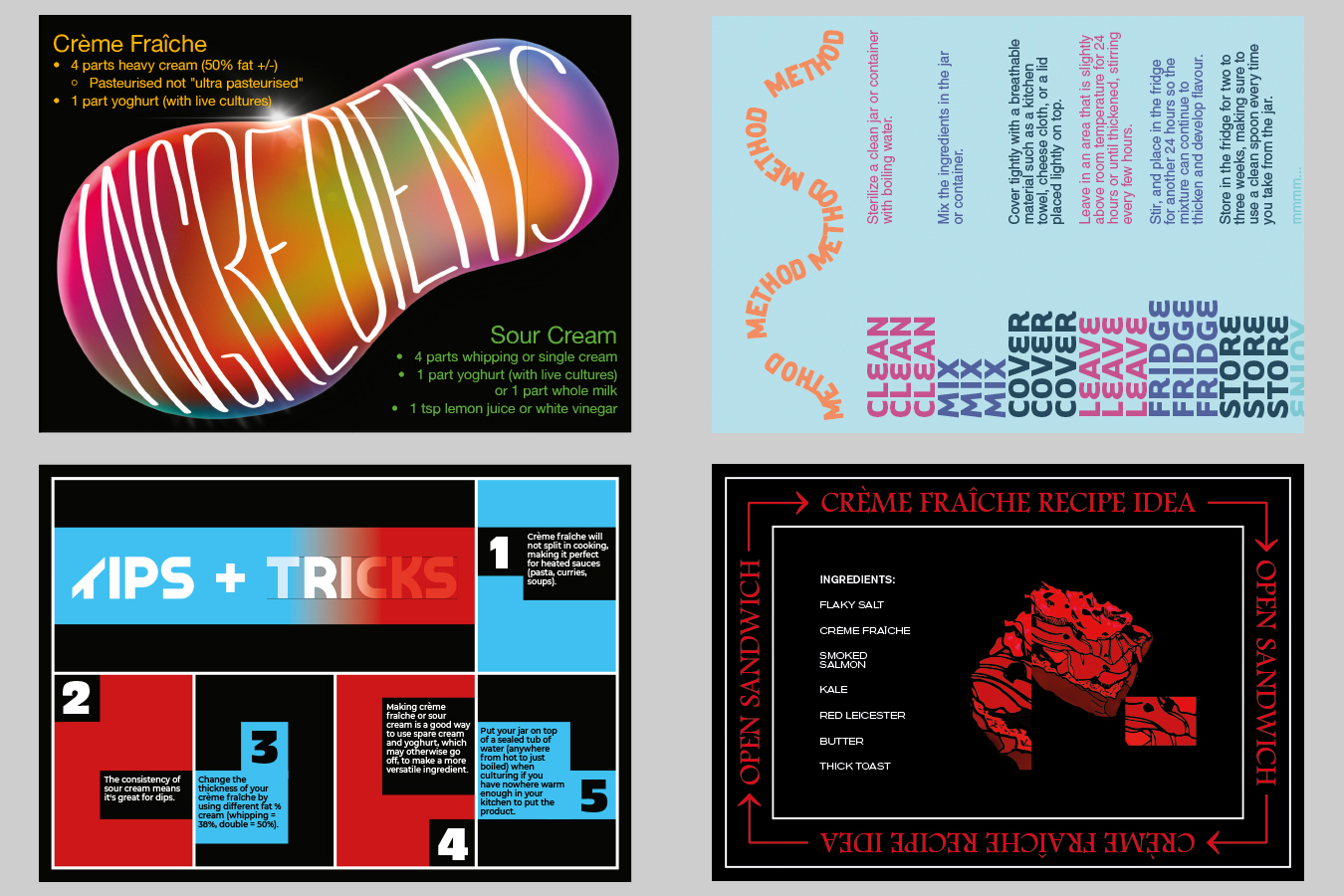 I also created some business cards for the event that use a repeating motif, along with another design for cards I would keep on my person - printed on the reverse side of unused covers from the main print piece.